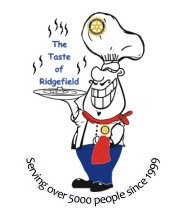 Taste of Ridgefield...Fundraiser Opportunity
The Rotary Club of Ridgefield has given our troop an opportunity to sell 10 tickets to the Taste of Ridgefield event on Sunday, January 29th at the Community Center. Tickets are $45 each, if purchased before the event, and the troop gets to keep any money made from the sale of 10 tickets.
If you or someone you know would like to buy tickets for the Taste of Ridgefield and support our scout troop, please e-mail Jodie Francis (troop76committee@gmail.com).
The troop appreciates the generosity of the Rotary Club of Ridgefield for this opportunity to earn up to $450.00. For more information about the Taste of Ridgefield and the Rotary Club, please click here.


CPR Training
The Red Cross is offering a CPR training class on Monday, January 23rd, at 6:30 p.m. at the Ridgefield Fire Department on Catoonah Street. The fee is $45 to cover the class and materials.
The Troop will pay the fee for any current ASMs who require re-certification. For those attending Philmont, two people per crew (adults/scouts) must have current in CPR training.
This is a great opportunity to get re-certified before August. If you're interest in the CPR class, please contact Kristine Keaveny (kskeaveny@yahoo.com).

Weekly Meeting, Tuesday, January 31st
PLC Meeting/Board of Review - PLC Begins at 7:00 p.m.
If you're ready to move up to the next scout rank, please ask Scoutmaster Breitenbach for a Scoutmaster Conference and then email Mrs. Grissmer for a Board of Review time slot. Your Scoutmaster Conference must be completed before the Board of Review.


University of Scouting, new lower price
Registration is open for the 2017 University of Scouting (UoS) and Commissioner's College, scheduled for Saturday, March 18, 2017, at the Roger Ludlowe Middle School in Fairfield. The program offers great classes and basic training courses. For details, click on the "activities" link above.