Some will need your help after the storm
Check in with the elderly, help shovel snow for those who can't, and dig out buried fire hydrants. For your "good turn", earn up up to one hour of non-troop community service. Have a parent send an e-mail message to Scoutmaster Grissmer confirming your work.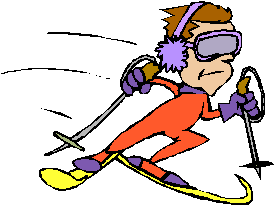 Sign up for the Ski Trip
February 20 - 22. This is one of the highlights of the year. In
addition to skiing, the trip includes bowling, indoor swimming
and a pizza dinner. This special adventure available to scouts who met the wreath sale quota and earned at least six service hours. Click on the "activities" link above for details and to sign up electronically.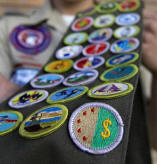 Merit Badge College 2015 begins this weekend
Attend and earn valuable badges. Scouts must be at least First Class rank.
Click on the "activities" link above for details.

Donate to the Boy Scouts...for free.
Shop at Amazon by clicking on this link. 4% to 6% of your purchases (part of Amazon's profit) will be donated to our Boy Scout branch, the Connecticut Yankee Council. The prices you pay for your Amazon purchases are the same and Council cannot identify the purchases of any visitor to the website through the link.

Stay on top of troop happenings by clicking on the "calendar" and "activities" links near the top of this page.