Parents: We need Assistant Scoutmasters
The troop is asking adults to become Assistant Scoutmasters (ASM's) so that we have adequate scout supervision and assistance at meetings and trips. ASMs aren't required to camp out or attend every Tuesday meeting. What's most important is a commitment to help our troop remain successful. While we strive for a scout led troop, the reality is that Troop 76 can't offer a strong scouting program without adult volunteers.
BSA volunteers help scouts...your sons...become successful, independent and morally strong adults. Volunteers develop friendships with other adults and many volunteers said the experience made them better parents.
Without adequate adult coverage, the troop faces the possibility of cutting back on the fun events and trips. Please get involved. Take the first step by contacting Troop Committee Chair Jodie Francis.

UPCOMING MEETINGS
Tuesday, February 21st - PLC/Board of Review
PLC starts at 7:00 p.m.

Tuesday February 28th - Regular Scout Meeting - Service Patrol Prius
In the Carriage House at 7:30 p.m.

Tuesday, March 7th - Winter Court of Honor

Unless otherwise noted, all meetings will begin at 7:30pm and take place in Martin Hall.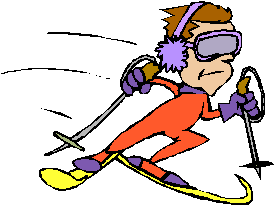 Troop 76 Annual Ski Trip
February 25th - 26th, 2017, Okemo Ski Resort in Ludlow, Vermont.
Included in this great trip are Coach Bus transportation (with movies and snack), hotel accommodations (four Scouts per room) with breakfast, two-day lift tickets for scouts, and a pizza/bowling outing on Saturday night. Also, you can earn a Snow Sports Merit Badge.

Cost is only $150/per Scout, $200 per ASM/Troop Committee member and $300 per adult! To participate in the ski trip, scouts must have completed at least 6 hours of community service (4 hrs must be Troop sponsored) and met their Wreath Sales and Firewood Fundraising requirements. Novice and Beginner ski/snowboarders are welcome to join with a parent attending. Lessons must be arranged on your own. Join your friends, sign up and check it out here.


University of Scouting, new lower price
Registration is open for the 2017 University of Scouting (UoS) and Commissioner's College, scheduled for Saturday, March 18, 2017, at the Roger Ludlowe Middle School in Fairfield. The program offers great classes and basic training courses. For details, click on the "activities" link above.