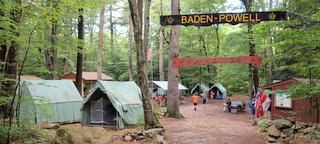 Save Money on Summer Camp...Sign Up Now

Take advantage of Early Bird discount pricing for the troop's week at Camp Saquassen from Sunday, July 15th to Saturday, July 21st.

Save $25 if you sign up here by Saturday, March 31st. Early Bird fee is $435, due by May 15th. Sign ups after March 31st, pay the regular fee...$460.

Upcoming Meetings
Tuesday March 20th
Regular Troop Meeting
- Service Patrol Copperheads, Parent Helper Fortson

Tuesday March 27th
PLC Meeting/Board of Review - 7:00 p.m.
- Only uniformed leaders and scouts in leadership roles need to attend.
- If a scout has completed his Scoutmaster Conference for rank advancement, please contact Mrs. Bazarian to schedule your Board of Review.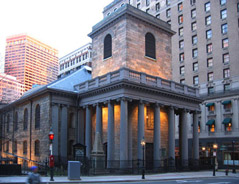 The Annual Troop Heritage Trip...Boston
Friday, March 23rd - Sunday, March, 25th
One of the nation's premier historical cities is Boston, one of the cornerstones of U.S. history. We'll leave Jesse Lee around 5:00 p.m. on Friday, March 23rd and return to Jesse Lee around 4:00 p.m., Sunday March 25th. Sign up here.
The subsidized price for the trip is $150.00/scout and uniformed leader, and $200.00/adult chaperone. Drivers are needed as well so please consider chaperoning.
We'll tour the U.S.S. Constitution (Oldest commissioned naval vessel afloat), walk the Freedom Trail, enjoy lunch at Faneuil Hall, take a trolley tour of Boston, see the comedy stage show Shear Madness, and end the weekend on Sunday by visiting the Museum of Science.
Downloads: Permission Slip
Equipment List

The troop needs parents to chaperone and volunteer to drive. If we don't have enough volunteers, we will not be able to pull off such an amazing trip! Cost for the trip and sign ups will be announced soon. Don't miss such this great trip.

Parents: Get Involved
Adult volunteers help scouts...your sons...become successful, independent and morally strong adults. By volunteering, you'll offer scouts a strong program. So please contact Troop Committee Chair Jodie Francis. The troop thanks all parents and adults who have offered their time to help with Troop 76 meetings and activities.
Planned Activities Calendar for this scouting year is here.