Troop adds two new Eagles
Mark L. and Eric W. become our 89th and 90th scouts to reach the highest rank in scouting. Congratulations on your achievement.

2014 - 2015 Scouting Year
With the end of summer vacation comes the start of the scouting year. Our first meeting is Tuesday, Sept. 2nd, 7:30 p.m. - 8:45 p.m. in Martin Hall at Jesse Lee. For scouts who wish to come early, we'll have Frisbee play at 7:00. The troop will offer a lot of fun campouts and activities for the year which are available in the planned activities schedule available here.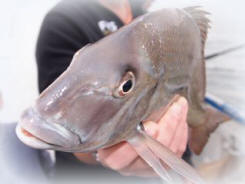 Hammonasset State Park Camp Out
Friday, Sept. 12 - Sunday, Sept. 14, near Madison, Conn.
Join your friends in one of the troop's most popular outings. In addition to deep sea fishing, scouts and adults can go kayaking, biking, play Frisbee, wiffle ball or visit the Meigs Point Nature Center at Hammonasset to see the snake and turtle exhibit.
Scouts and adult volunteers sign up here on-line. For details, click on the "activities" link above.
Help our Community by Volunteering for Service Projects
Scouts and parents have many opportunities to earn service hours and, most importantly, contribute to Ridgefield. Clicking on the "activities" link above for details.
Remember, scouts need at least six service hours between the Big Trip and the Ski Trip. Read our policy here.

Buy at Amazon.com and benefit the Connecticut Yankee Council. No cost to you. Shop at Amazon through this unique link and 4% to 6% of your purchases will be donated to Council. It's that simple. The prices you pay for your Amazon purchases are the same and Council cannot identify the purchases of any visitor to the website through the link.

When you're ready to shop on Amazon, reach the site through this unique link and help our area scouting programs.
Stay on top of the schedule by clicking on the "calendar" and "activities" links near the top of this page.