Upcoming Meetings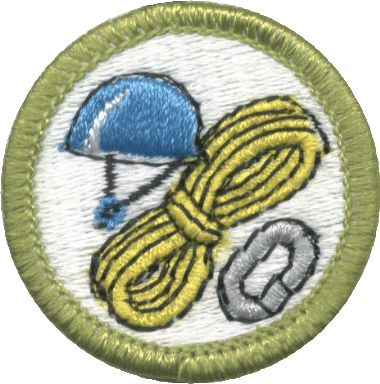 Tuesday, Nov. 21st - Climbing Meeting
We're holding the Troop meeting at Rock Climb Fairfield, 85 Mill Plain Rd, Fairfield, CT 06824. Please sign up by Tuesday morning the 21st if you plan to participate because the facility requires a head count.


TIME: Plan to arrive at Rock Climb Fairfield by 6:30 p.m.. There are paperwork and equipment check-out requirements before our session starts PROMPTLY at 7:00 p.m. Session will end around 8:30.

TRANSPORTATION: Rides to Rock Climb will be coordinated using this TRANSPORTATION LINK. Adults driving - please add your name and available seats to this sheet (total passengers, exclude yourself). Scouts, please communicate directly with the driver you sign up under. If you don't know how to contact them, email ASM Carlson - randy.carlson@mac.com

COST: $25 per Scout (scholarship available to those who need it, contact Mrs. Francis)

Checklist for Participation
1) Sign up on the TTSU.
2) Confirm transportation on this TRANSPORTATION LINK.
3) Have Parents complete the Climbing waiver (MUST BE SIGNED IN ADVANCE) and the troop Permission Slip. Bring both signed documents with you.

NOTE - without the waiver and permission slip you cannot climb and will have a 3 hour "study session" at the facility. You must fill out the waiver prior to the meeting!!

Tuesday, Nov. 28th - PLC Meeting
Wreath Fundraiser
Important dates for the troop's most important fundraiser:
Order Deadline, November 7th
Wreath and Roping Pick Up, November 25th
Money Due by December 5th
Details and downloads available by clicking on the Activities link above.
Upcoming events
(for available details, click on the Activities link above)
11/18 - 11/19 Thanksgiving Campout
12/1 - 12/2 Movie Night Campout

Parents: Get Involved
Adult volunteers help scouts...your sons...become successful, independent and morally strong adults. By volunteering, you'll offer scouts a strong program. So please contact Troop Committee Chair Jodie Francis. The troop thanks all parents and adults who have offered their time to help with Troop 76 meetings and activities.
Planned Activities Calendar for this scouting year is here.