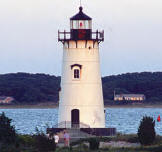 The Big Trip
Troop 76 is planning a great long weekend at Martha's Vineyard for the Big Trip from June 23 - 25. The Big Trip calls for Big Coordination. The troop needs adults to help coordinate three important facets of the trip:
Transportation (ferry reservations), Meals and Bike Rentals. If you can help. please contact Ganesh Nartarjan.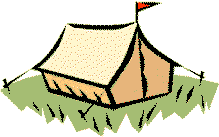 Sign up for Summer Camp at Sequassen
July 16th - July 22nd, Camp Sequassen (link), near Torrington, Conn.
Join your friends for a week of fun, adventure and camping. And earn merit badges. If your scout is planning on attending and you missed the initial registration, please contact Jodie Francis.
Here are some key dates: May 9th: Merit Badge forms and final payment, June 10th: Health forms due

Downloads: Background information
Application
Merit Badge Selection Form


Parents: Get Involved
Adult volunteers help scouts...your sons...become successful, independent and morally strong adults. Thanks to all the parents who have offered their time to help with Troop 76 meetings and activities.

To offer scouts a strong program, please contact Troop Committee Chair Jodie Francis to volunteer for:

Camp Sequassen - come to Camp and stay a night or two. It is great to watch how independent the boys become and there is always a fun experience or two mixed in!

Trip Coordinators - take some of the pressure off of our ASM's by compiling forms and sending reminder emails. The leaders truly appreciate any help they can get! Please sign up to help at https://www.timetosignup.com/troop76/